Raw Chocolate Chip Cookies – Thank you Dayna Martin
I found this recipe on Dayna Martin's Parenting Wellness Center (American spelling) on Facebook. Dayna's Facebook group is a great source of information about partnership parenting, natural learning and healthy living.
Dayna is also passionate about raw food. She has a raw food blog called Raw Envy with Dayna Martin.
This chocolate chip cookie recipe is nutritious, super easy and really yummy (Bubba G is a huge fan of these cookies) and as a nutritionist, I am happy for her to enjoy them whenever she likes! Here's Dayna's recipe.
RAW CHOCOLATE CHIP COOKIES
Ingredients:
2 cup raw rolled oats
1 cup raw cashews
2 tbsps coconut oil
6 tbsps raw honey
1 tsp organic vanilla
1/2 tsp pink Himylayan salt

1 cup raw cacao nibs (I milled these in my thermomix to make the cookies easier to chew).
Directions:
Using your food processor (I used thermie), grind up the raw oats and cashews into a fine powder. Move to a bowl and add in the coconut oil, raw honey, vanilla, salt and raw cacao nibs. Form into balls and flatten on dehydrator sheets and heat until warm.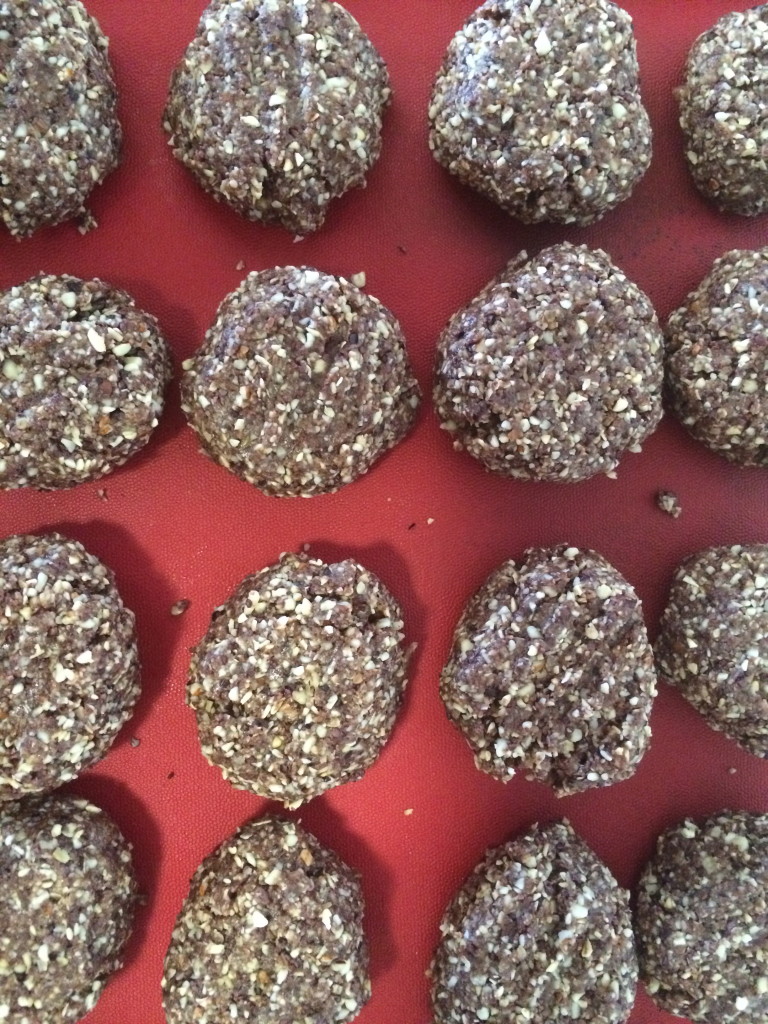 Enjoy.
With love, light and appreciation